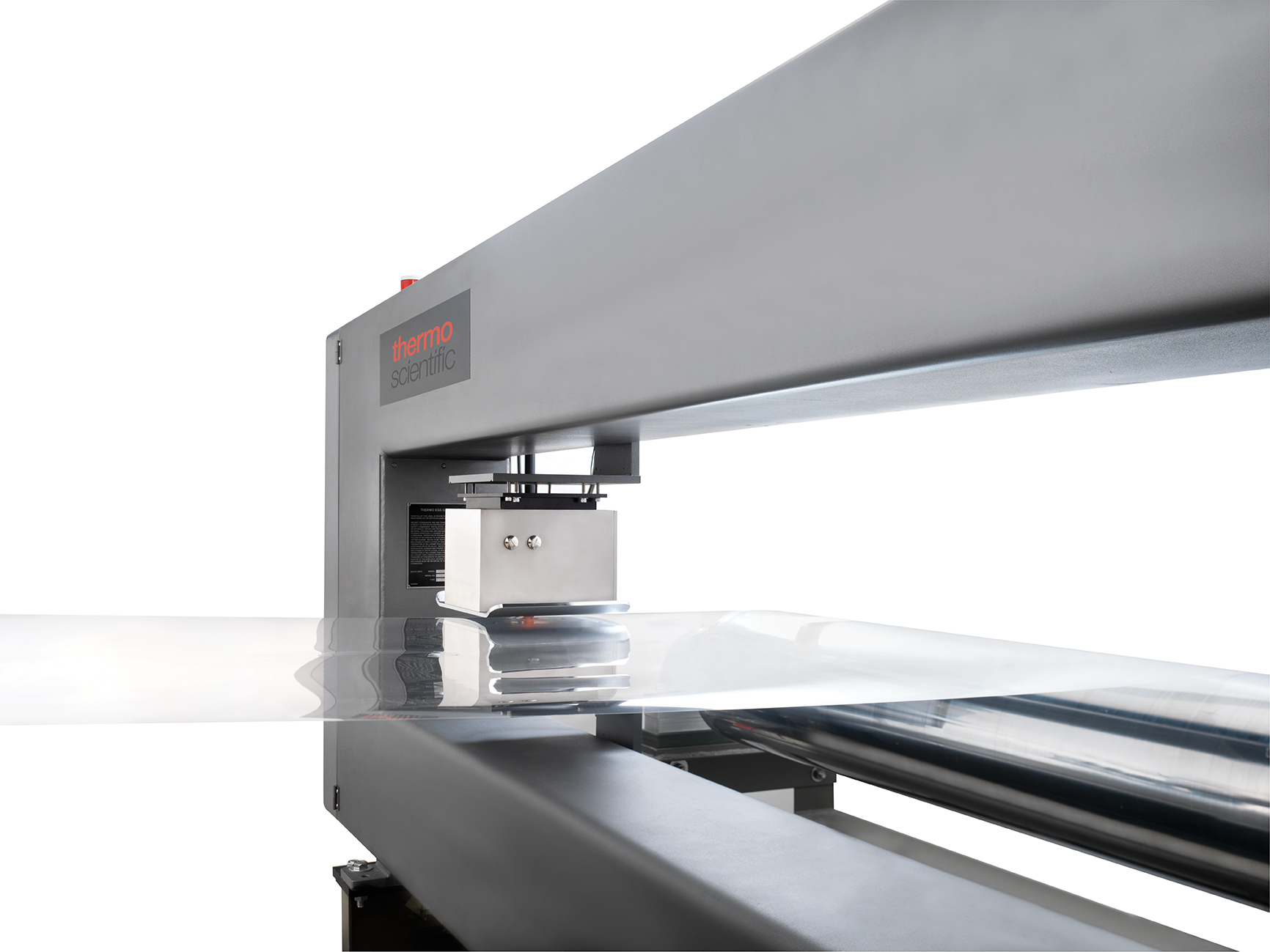 The PROSIS Infrared Process Analysis Thickness Sensor for web gauging simultaneously measures and analyzes the entire NIR spectrum instead of a few preselected filters that only give you a small part of the picture. The robust measurement performance of this infrared gauge delivers data quickly to increase yield, reduce scrap and raw material costs, and improve product quality.
Easy to use and calibrate- EZCAL calibration software integrated into system.
Calibration transfer from line to line reduces cost by eliminating multiple system calibration.
Low cost of ownership.
Exceptional performance for both single and multi-layer product structure.
Accurate multilayer measurement of direct coat weight(s) and based substrate (if organic material).
Ideal for multi-layer coating on board.
Completely safe non-nuclear solution- no license required.
Complete spectrum infra-red gauge for best measurement.
State-of-the-art high speed electronics.
Zero moving parts for durability and long life.
Temperature stabled sensor compatible with ambient temp of up to 55°C without external cooling.
Typical applications for One PROSIS IR Transmission Sensor:
Monolayer film – cast film (CPE or CPP), biax film (BOPP, BOPET, BOPA, BOPS).
Extrusion coating.
Optical grade film – triacetate cellulose (TAC) film.
Multilayer lay-flat blown film.
Multilayer extrusion coating / lamination.
Nonwoven – spunbond, spunlace, spunlaid, airlaid.
Typical applications for Reflection PROSIS IR Sensor:
Extrusion coating.
Tandem extrusion coating.
Aseptic packaging.
Paint coating, passivation, or oil film on metallic sheet.