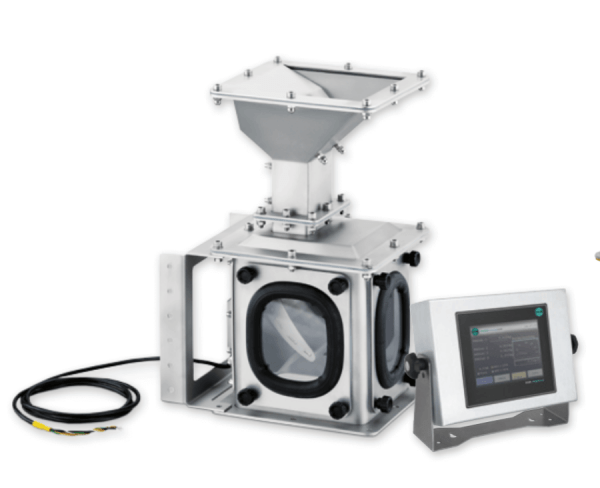 In-line mass ow solution for accurate metering of bulk materials
Applications
From pre-loading trucks to mixing and blending products: C-LEVER® is the ideal solution for weighing bulk materials. Due to its low profile, it not only requires very little space but is also quick and cost-effective to install.
Reliable results even when weighing materials with different bulk densities: C-LEVER® is the mass flow measurement solution for weighing free-flowing bulk materials that really works.
Mode of operation
The C-LEVER® principle is based on a unique patented measurement technology. This gravimetric solution – i.e. the measurement is performed in fall – permits extremely accurate, friction-compensated weighing of bulk goods. The system can achieve an accuracy of up to 0.5 %* even when the bulk goods have completely different properties. (min. material flow 110.2 lbs/hr (50 kg/hr), min. material density 18.73 lbs/ft3 (o.3 t/m3).
EVA HE – Mass flow rate controller for dynamic measurements
EVA HE is an evaluation unit for reliable process measurements with C-LEVER®. It offers adjustable inputs and outputs, counter contacts and industry standard RS232, Ethernet and USB ports as well as PRoFIBUS DP (optional) for secure system integra- tion via standard interfaces. Ideally, the measurements should be calibrated with reference weights in order to save resources.
• Intuitive touch display operation. • Standard communication protocols for flexible integration of processes into existing PLC systems • Ethernet/PROFIBUS options available