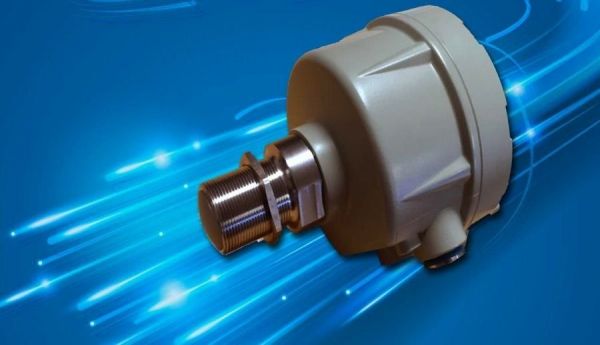 The FNR131 detector uses Doppler technology to send radar waves to bulk product to eventually push out or clear the jam. Detection is based on the speed of the product, speed needs to be a minimum of 0.1m/s and the direction in which the product moves will have no effect.
Measurement does not come in contact with the moving product in a metal pipe (1) or neither on a distance from 0 to 800mm.
Example:
- Free falling screws from a conveyor belt... - Pneumatic Transportation
(1) In the case of a metal pipe, it is necessary to have a cross opening of 25mm minimum in diameter so that radar waves can spread.
General Characteristics
Housing

Aluminum and epoxy treatment

Antenna

INOX (except P in PTFE version)

Protection

IP66

Ambient Temperature

Standard :-10 to +80°C
High temperature : -10 to 800°C
(Max total in continuous external temperature 40°C)

Frequence

24.125 Ghz (Bande K)

Maximum Operating Pressure

(Ref. FTZ & PTT)

16

dBm

Maximum Pressure

1

Bar

Detection Zone

0 à 800

mm

Detection Angle

7

°

Detection Speed

0,1 à 30

M/s

Power Supply

24VDC+-10 % 0.5 A MAX

 

Relay Output NO/NF

On a Relay contact OR 250V 3A SPST

 

Static Output Q0

Active output 24V 0.3 A MAX

 

Trigger Delay

0 to 30 seconds (TURN ON / TURN OFF selection)

Weight

1

kg